It's summertime, and the desserts are easy! Beat the heat with a delicious frozen chocolate treat or keep the kitchen cool with a simple, no-bake dessert for the family. Whether you're at a picnic or kicking back at home, try these Hershey-inspired recipes.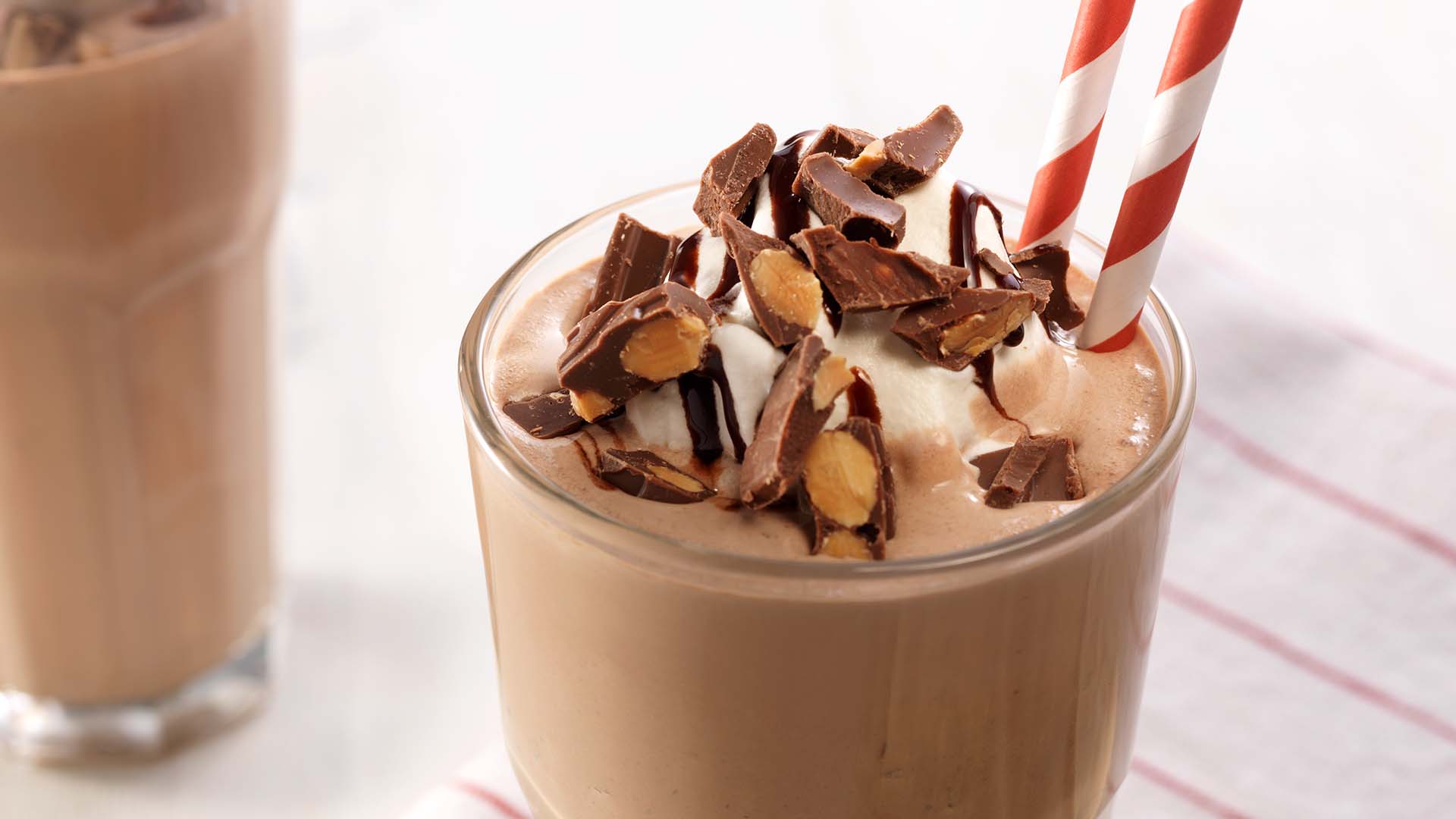 Almond Mocha Milkshake
Need to cool off? Grab a spot in the shade and sip the day away with this
delectable, double-flavour Almond Mocha Milkshake!